Fifteen reunions have been held to date (November 2021),the usual venue being The Windmill, Clapham Common (chosen primarily because of its proximity to the school's former site at South Side/Elms Road). Those for 2005-11 are reported below; later reunions feature in the Association's newsletter.
Saturday 24 September 2005: This was a "starter" event, attended by 22 OTs, to ascertain whether there would be sufficient support for future such gatherings; all present agreed that they should continue to be held.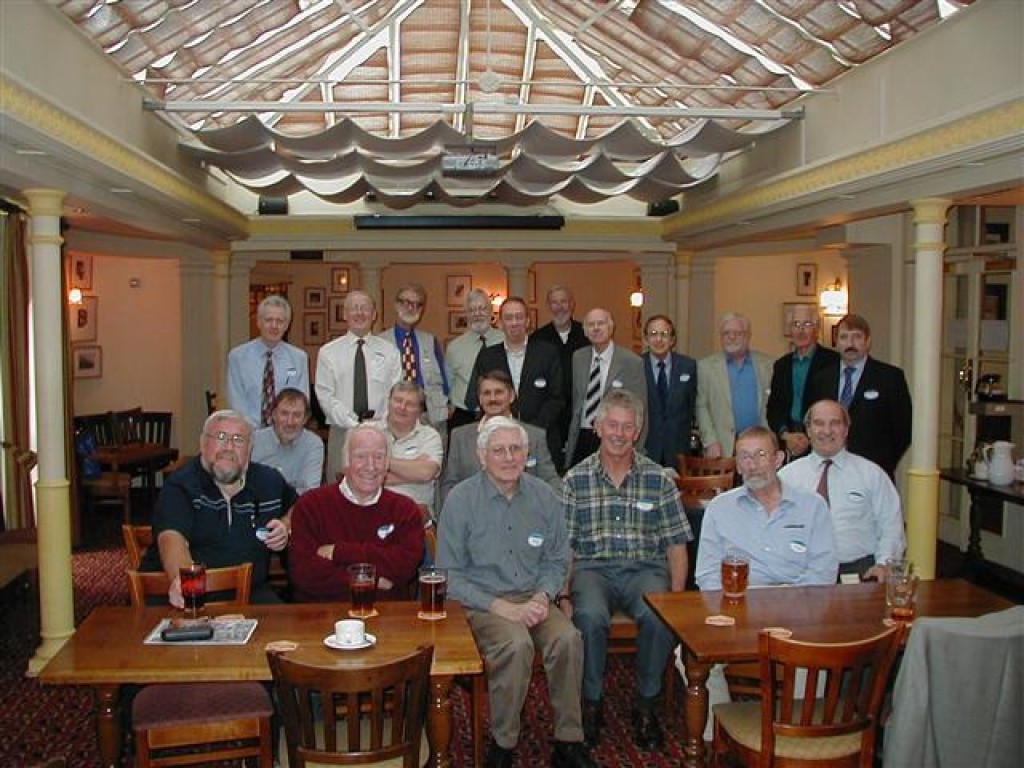 Saturday 23 September 2006: Attendance on this occasion was around 65, including Jimmy Hill OBE, who kindly agreed to serve as President of the Association which was formally constituted during the meeting.
2006/7 Committee Members: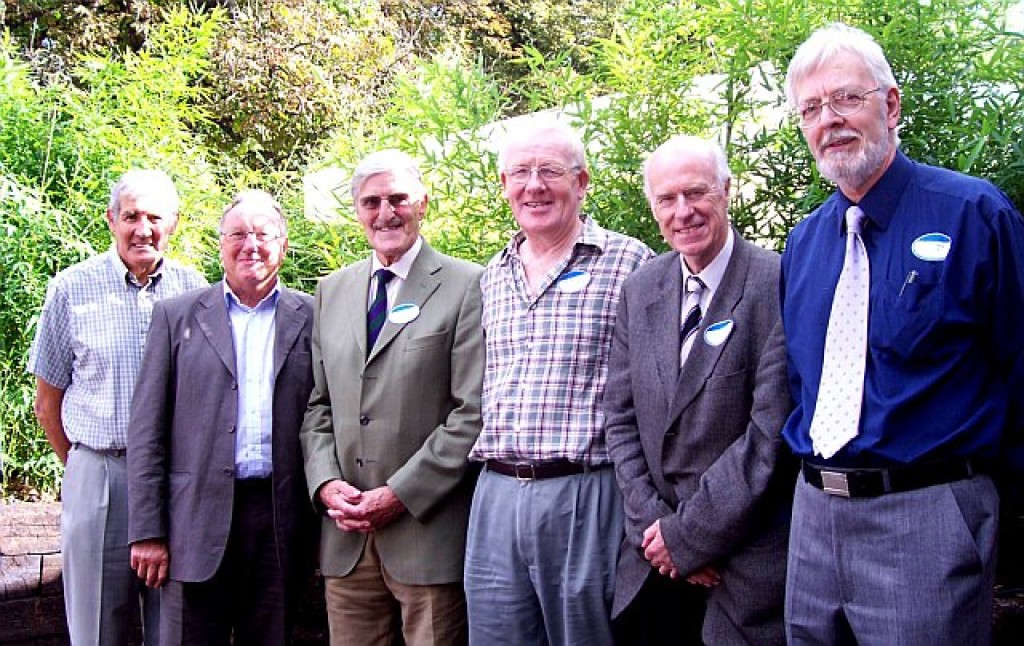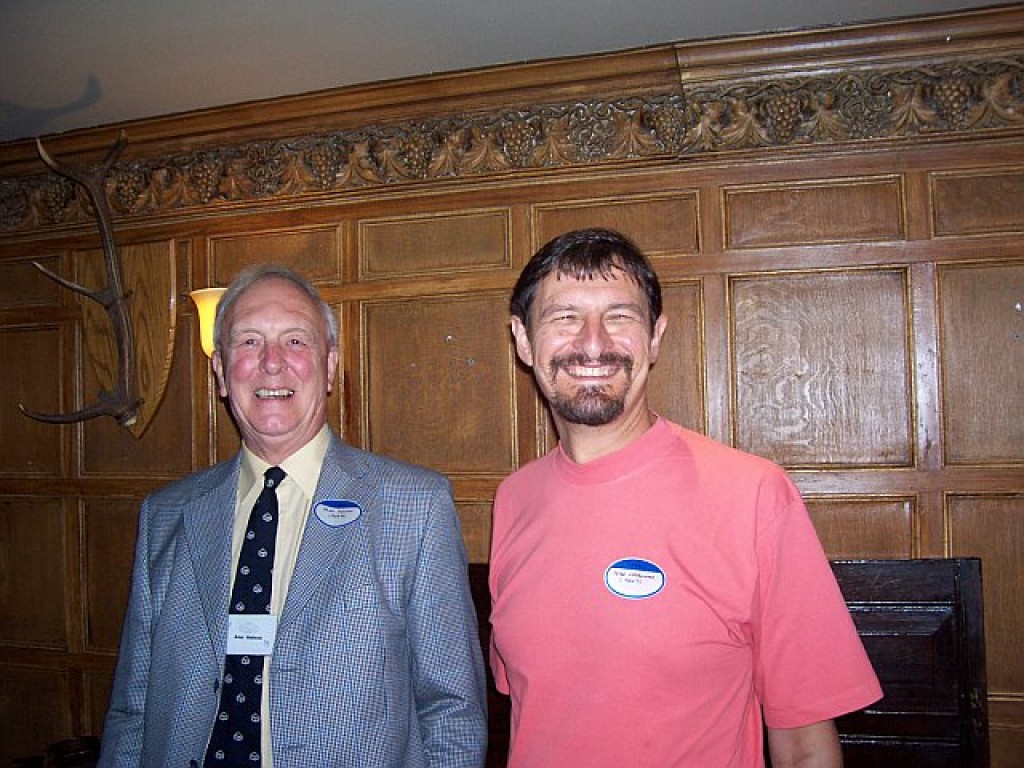 L-R: Chris Bishop, Terry Lawlor, Jimmy Hill OBE, Ted Hayward, Mike Surridge, Jeff Green; Brian Robinson and Peter Greenwood. (Not present for the photoshoot: Krishna Siva, John Simmons.)
Saturday 22 September 2007: About 50 OTs were present, with school entry years ranging from 1931 to 1980. The "overseas branch" was well represented, with two members flying in from Canada (Jim Brownhill, 1952-7, and Mike Davidson, 1950-6),plus Geoff Brookman (1956-63) from New York and Bob Jarvis (1944-9),who also attended last year's event, from sunny Cyprus. Guests included Alyson Wilson from The Clapham Society and Jim Henderson, Vice-Principal, Lambeth Academy.

As on previous occasions, a selection of photographs and other memorabilia was on display. Thanks to Jeff Green and Alan Kurtz, who brought their laptops, it was also possible to show the three films which have been traced: that taken by Alan West in 1948 or 1949; the first part of Alan Kurtz's 1958 colour film; and - with commentary, although it was difficult to hear owing to the plethora of adjacent conversations - Ron Bernstein's 1997 tour of the main building, then being used as an adult education centre. Chris Bishop has since produced a composite DVD which includes relevant footage from all four films now available on the site.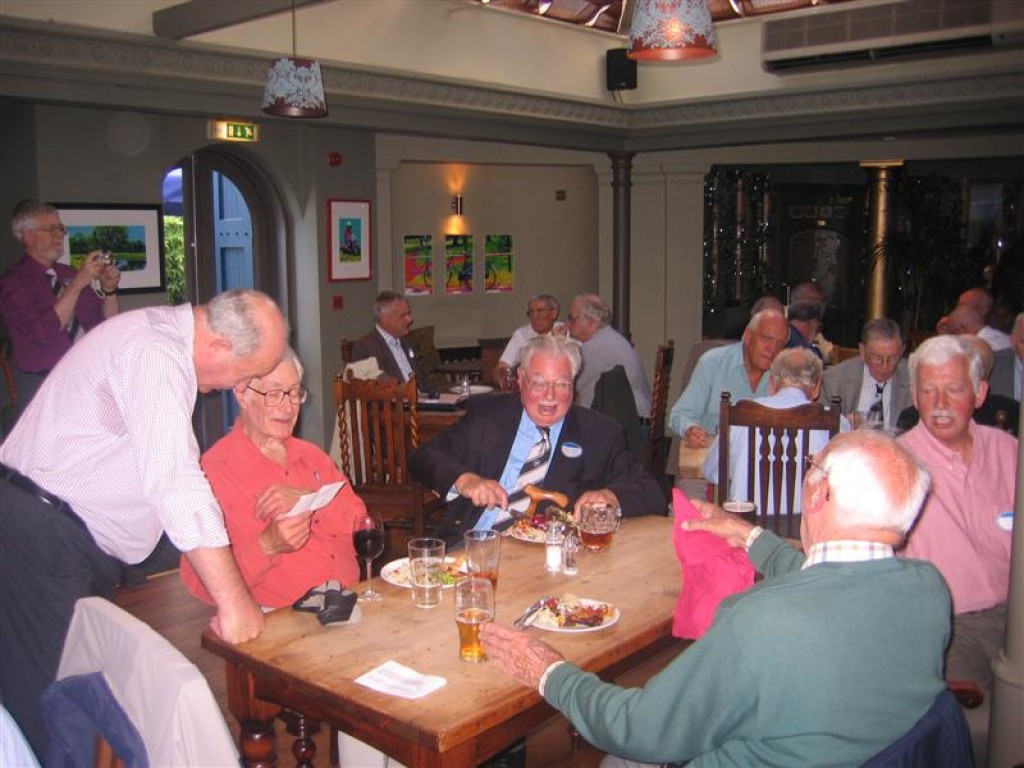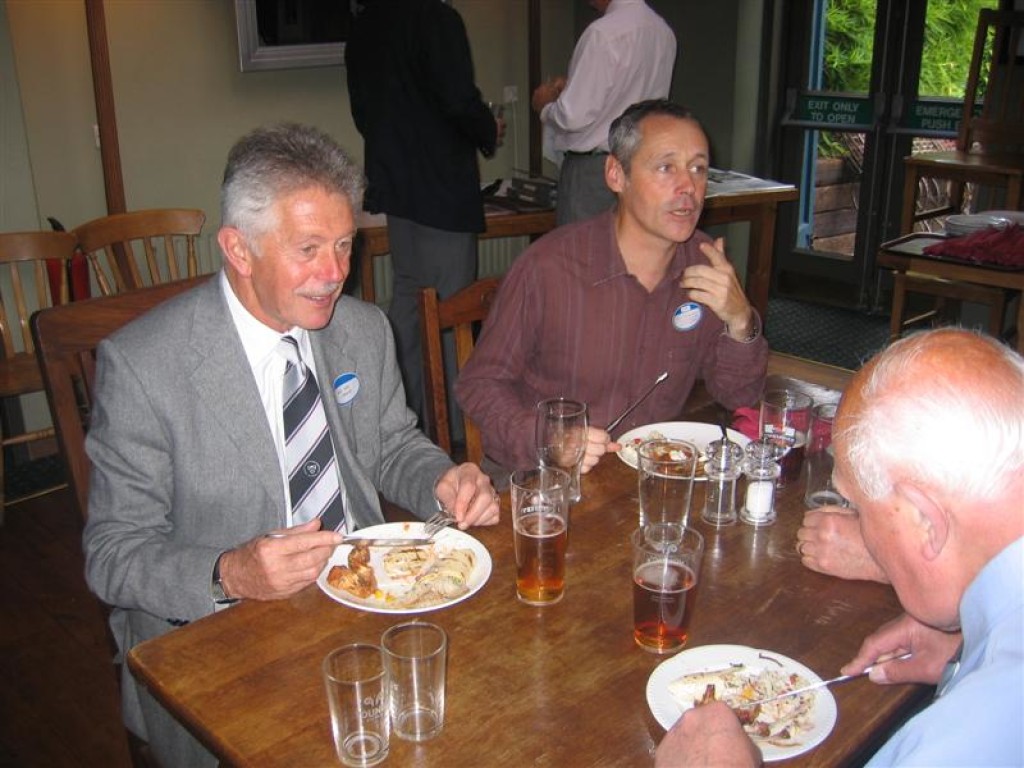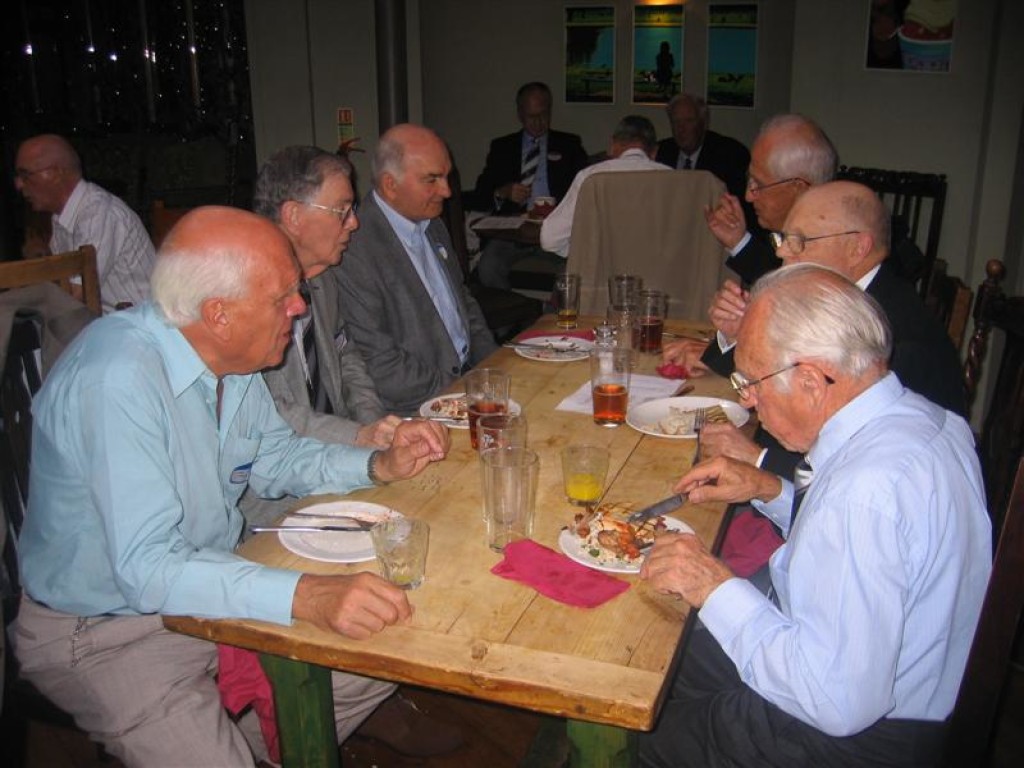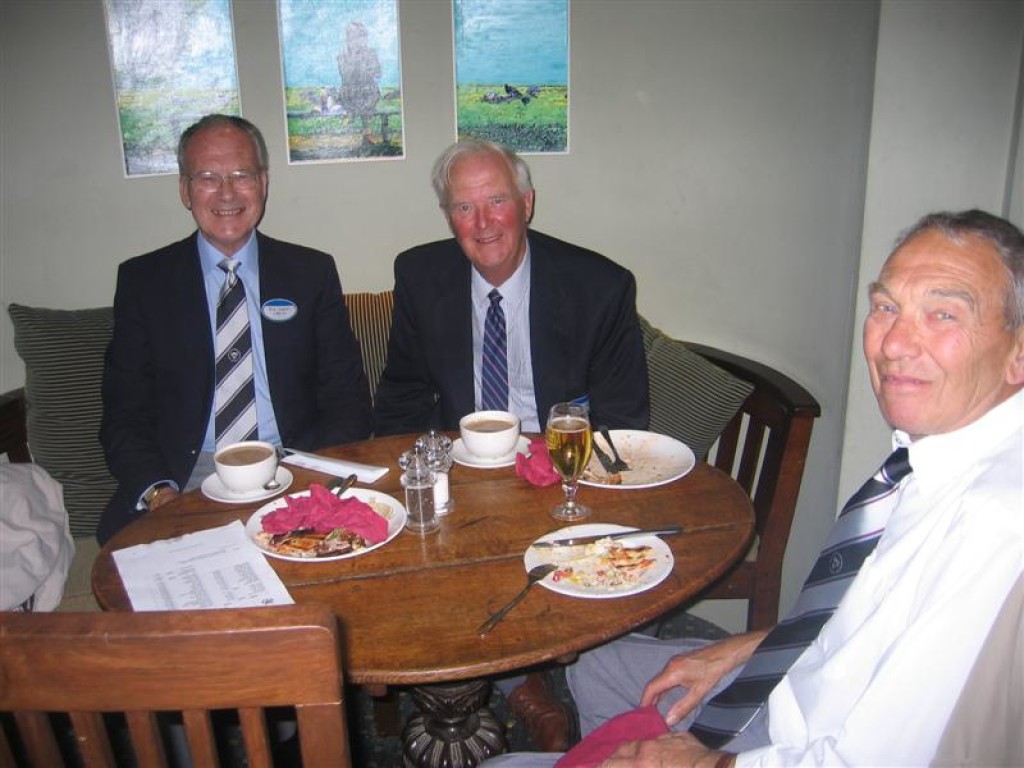 Saturday 20 September 2008: Attended by around 50 OTs.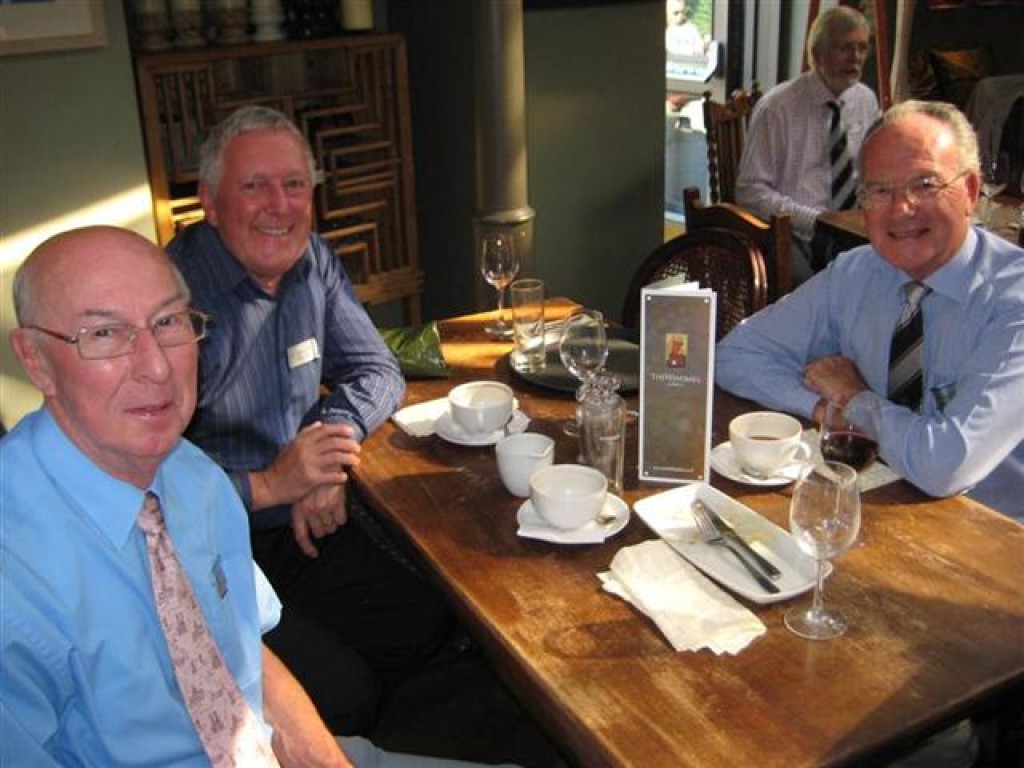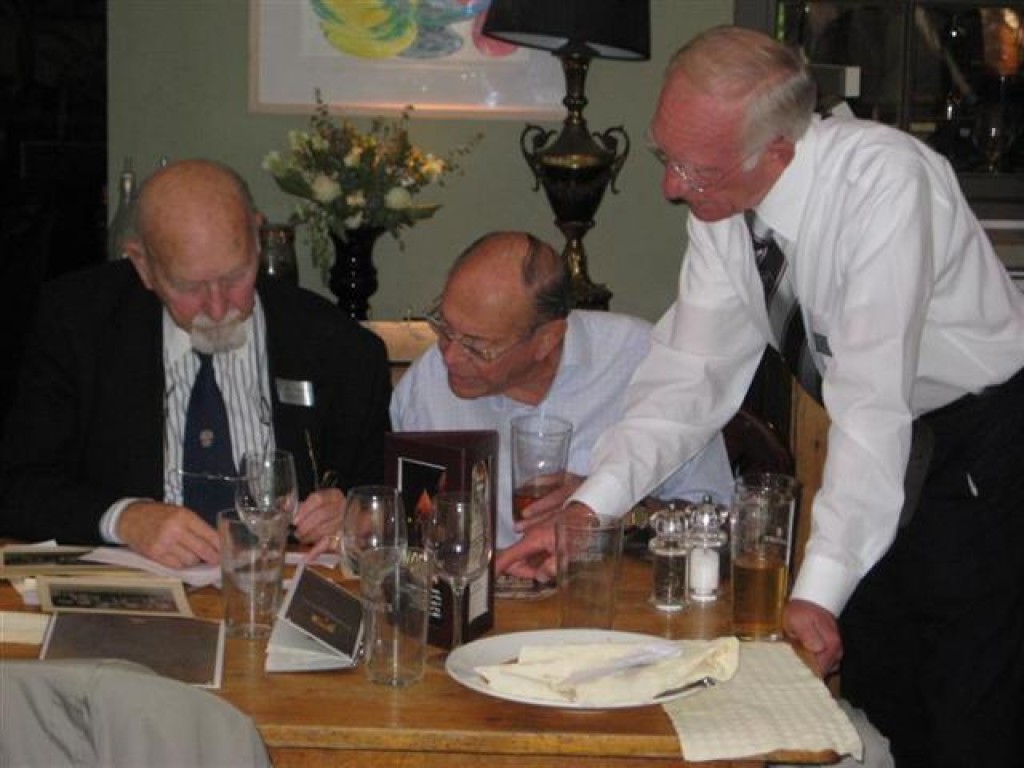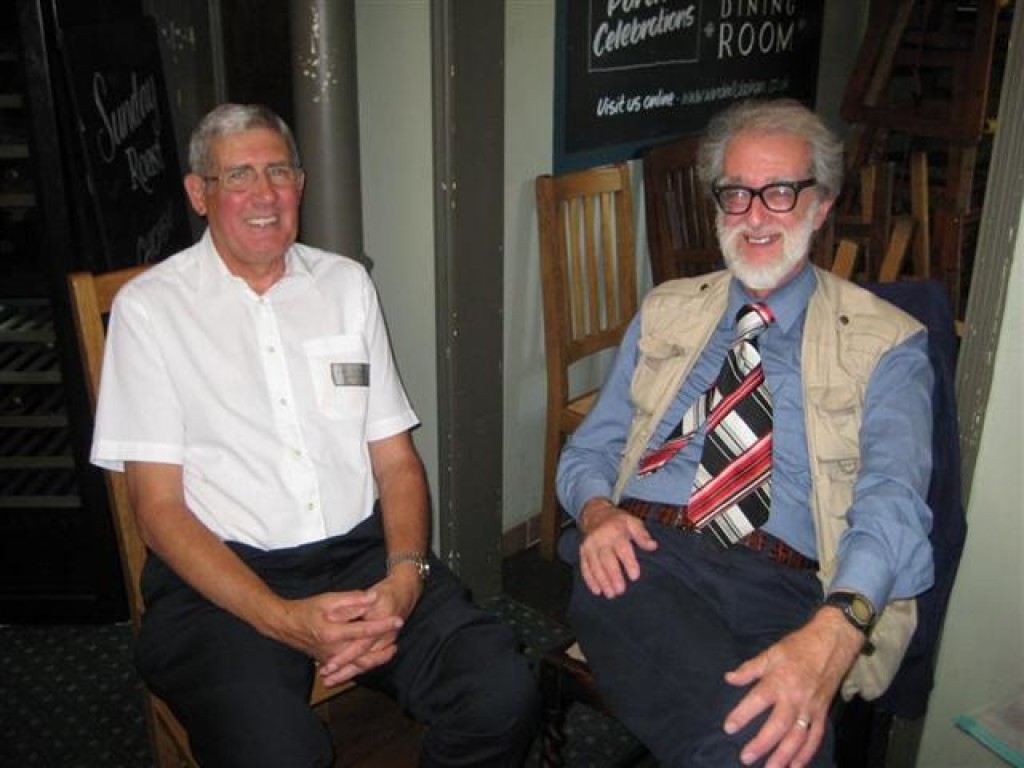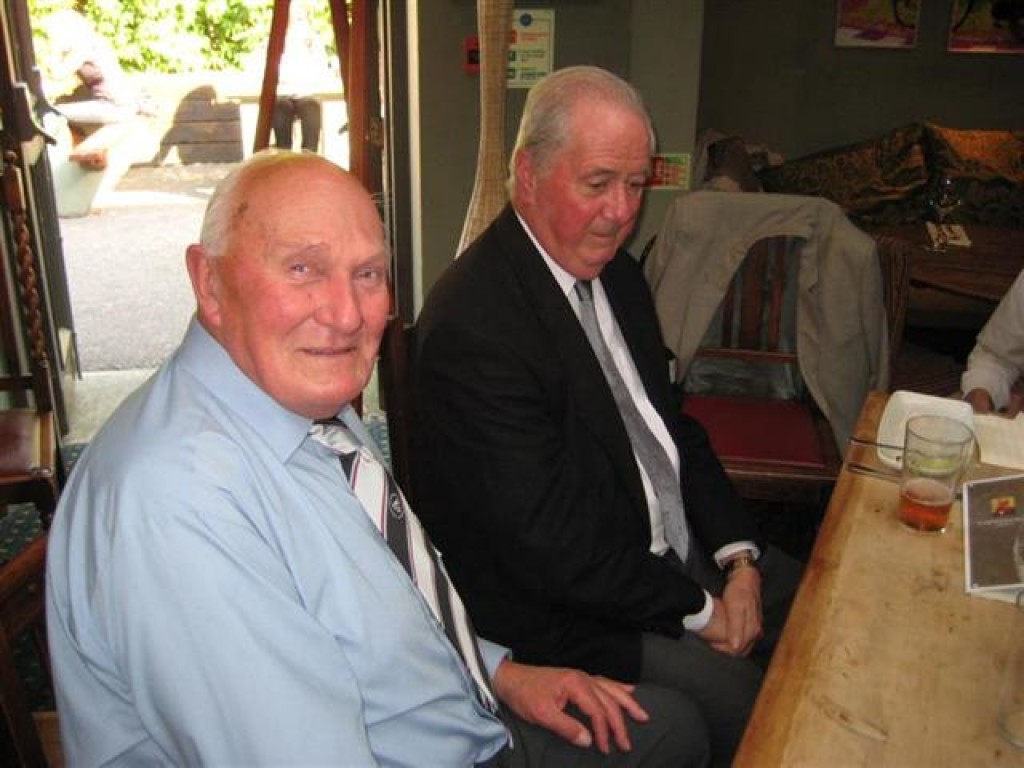 Saturday 26 September 2009: About 45 OTs present. The guest of honour was Warwick Hillman, son of Mr E L Hillman, senior English master, 1946-52.